Advancing Educational Equity By Creating
A Circular Economy For Scientific Materials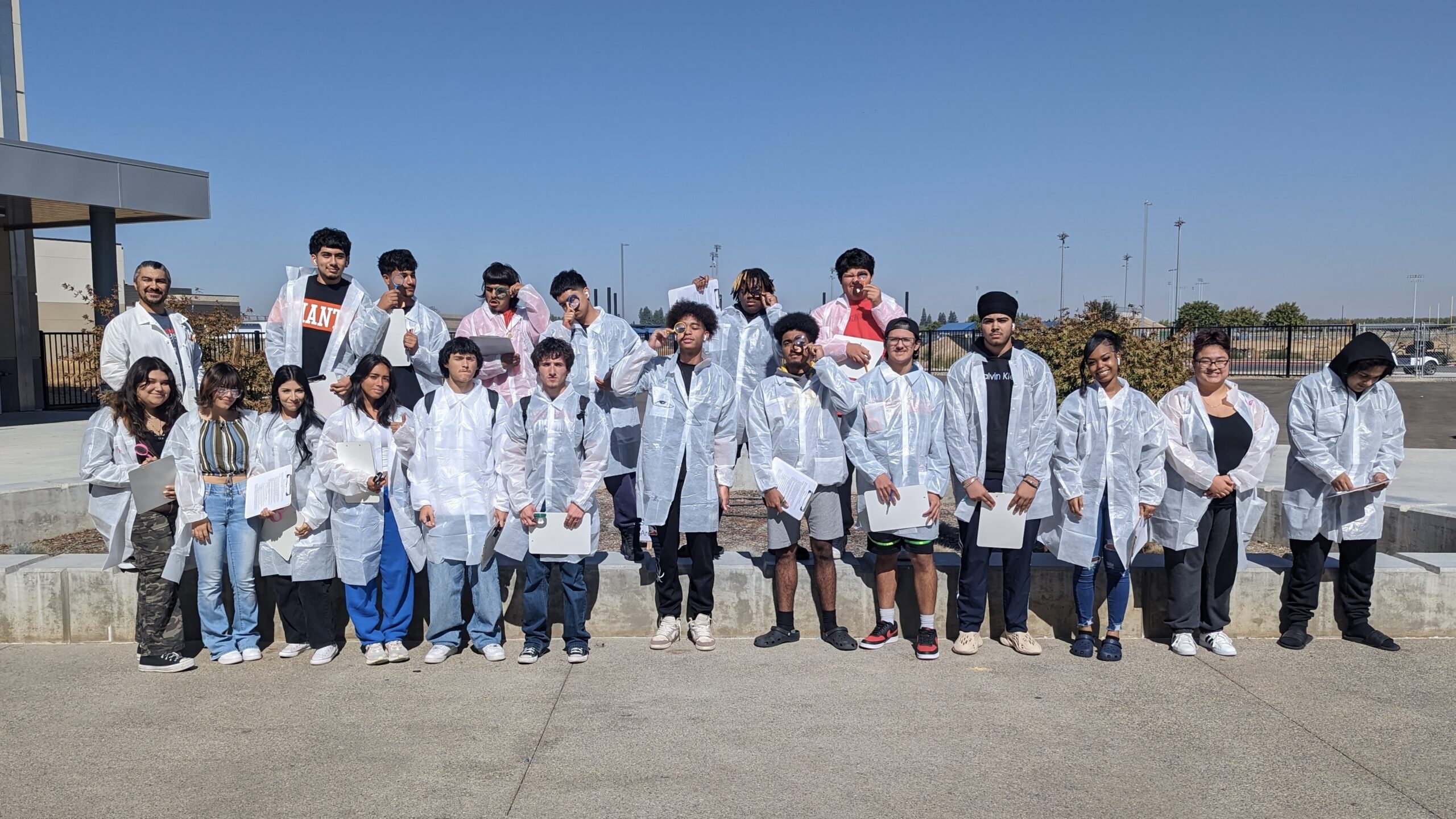 Environmental Science teacher Ray Bargas poses with his class at Justin Garza High School (Fresno, CA) in lab coats aquired from the Depot. 
Bio-Link Depot is a unique organization that provides millions of dollars worth of donated laboratory equipment and supplies for free to educators and researchers, to promote scientific training for students at all levels. We have diverted more than 33 tons from landfills in the last year.
The Depot is run mostly by volunteers and has served the educational and academic research community for 19 years. Our efforts have allowed underserved institutions to expand their science education and research programs.
In appreciation of our efforts, Bio-Link Depot was awarded the prestigious Pantheon DiNA award by the California Life Sciences Association for Biotech Educator for 2018. Thank you! With your support, we will continue enabling fostering Science Education by enhancing hands-on STEM learning opportunities.
Make an appointment to shop for supplies at the Depot!
Between our Open House event dates, we encourage educators to make an appointment to "shop" for free from our warehouse full of STEM Lab supplies.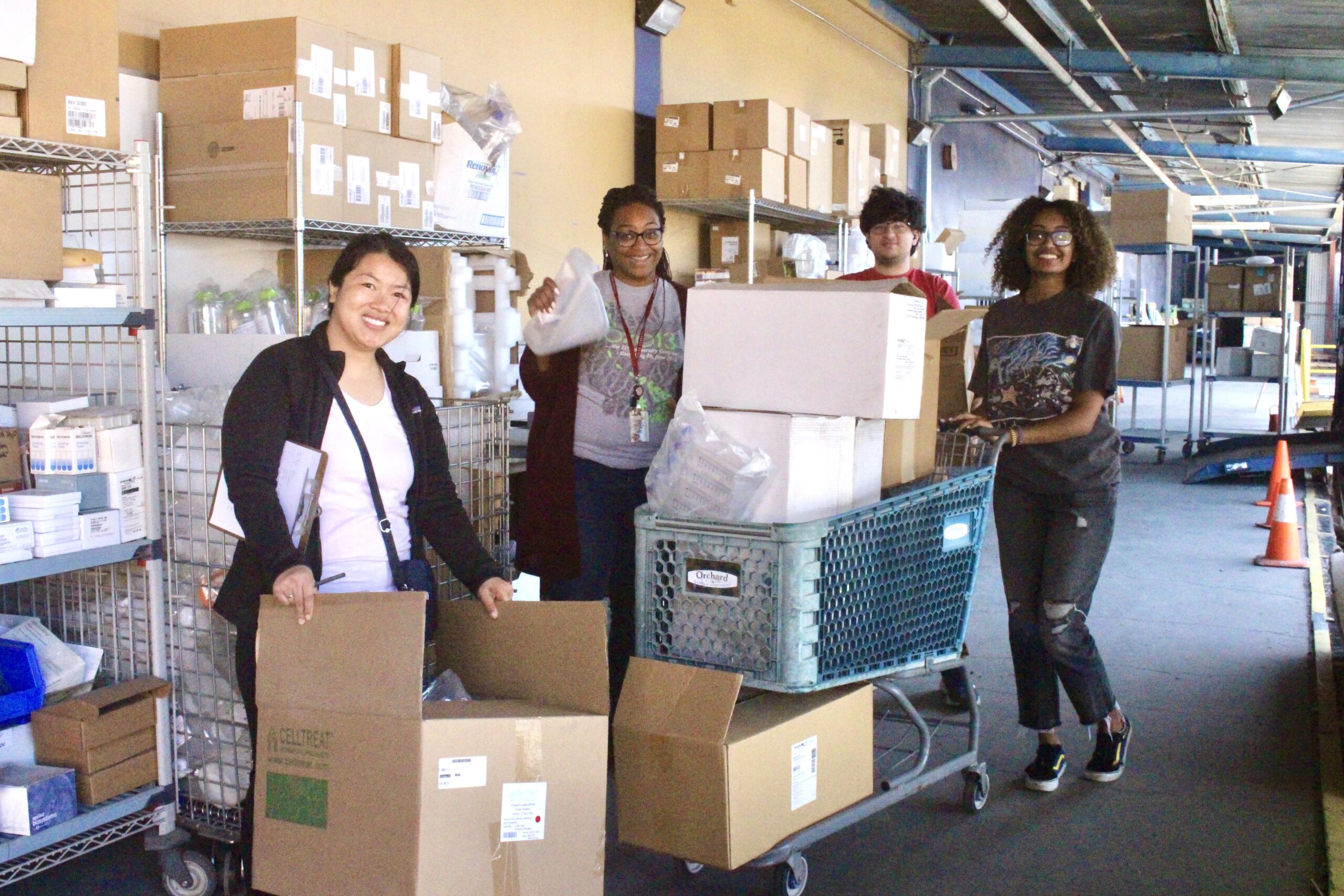 Donate Equipment & Supplies
Donations have many benefits: Diverting landfill, helping teachers obtain needed supplies for their students and providing industry tax deductions.
Receive Supplies
We have everything from pipette tips and beakers to large centrifuges and refrigerators. If you are an educator, it's free to sign up, register and attend our Open House events.
Volunteer
You can support the Depot by donating your time as a volunteer. This may include working the registration or check-out tables, moving materials out to the dispersement area and helping educators who are new to the Depot.
Get free science gear & supplies by setting up an appointment to visit our Depot
I've gotten tens of thousands of dollars of donations for the public school I work for that have been invaluable in helping us meet our educational goals and maintain our tight budgetary constraints… not only are they a fantastic resource for teachers, they're also just a nice bunch of folks.
Through Bio-Link Depot, BioCurious has received numerous equipment and consumables that allow us both to save funds and function as a wet lab. Bio-Link Depot makes it possible for hundreds of teachers and educational organizations like ours to get ahead, so that we can offer classes and training to people who otherwise would not be able to access it.
Donate Funds
Our organization supports students in their scientific education. You can help by donating much-needed funds.
Environmental Impact
Bio-Link Depot was able to divert over 32 tons annually of lab supplies and equipment out of landfill.
Community Impact
The Depot receives donations valued over 1 million dollars and distributes them to over 100 schools, positively impacting 306 teachers and over 17,000 students.
Education impact
Since 2002, Bio-Link Depot has connected teachers with needed science supplies though its clearinghouse of biotech industry donations.